About
EuroPolonia Foundation, established in 2010, is a non-profit organisation based on volunteers work. The Foundation rose to help European migrants who came to Netherlands to seek better life as well as poor families children – solitary mothers and families with ill children in particular.
The Foundation activity is possible only because of devotion of people who are sensitive on others peoples life.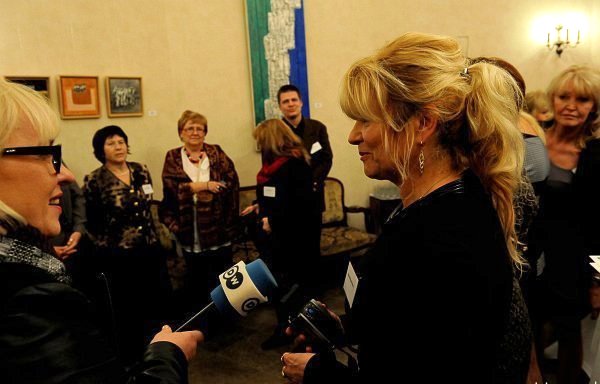 Mission
Foundation mission is defined by its name – "Europolonia" – and its activity concerns mainly on helping people with fighting their weaknesses and barriers they facing in the country of residence, stepping out their contradictions and helping others in reaching the well-being condition with all aspects of life fulfilled.
Goals
EuroPolonia is reaching its goals in particular through:
Authorial projects realization
– Migrants helping
* taking actions on behalf of the Polish living abroad
* helping in unexpected events (hospital contact, illness supply grants receiving, etc.)
* institutional agency helping (departments: work, municipality, financial, life insurance, etc.)
* Polish citizens' rights protection and new migration care
* development of practical abilities which facilitate career and life plans
– Every child is our child
* financial and immaterial aid
* Christmas and other celebrations actions
* distance adoption
– Polish culture across Europe
* Promotion of Poland in the Netherlands
* Polish culture promotion
* Polish traditions cultivation
* contacts maintaining and cultural cooperation development in Europe
– Adult education
* Language school
* VCA training
* dance school
* Healthy Life School
* individual development workshops
– informational-advisory point
* legal advisory, lawyer and language assistance
* solitary mother care point
* unemployed helping point
We reach our aims also by:
Inspiring and spreading artistic and educational attitude, as well as creating the environment for them to effect in social and cultural field;
Organizing meetings, courses, workshops, trainings, festivals, concerts, exhibitions, conferences and cultural events, as well as taking educational actions in the Netherlands;
Organizing cultural events integrating many aspects of culture;
Development of the contacts and cultural and artistic cooperation between Polonia society all over Europe;
Other actions leading to realize constitution aims.
Actions
Legal consulting
Helping children from poor families
Promotion of Poland and Polish culture
Integration in the place of living
Adult education
Supporting innovative initiatives, raising up the quality of life and countering social exclusion, as well as realizing cultural and educational programs
EuroPolonia Foundation actions are leading with huge personal commitment of the Foundation leaders and cooperatives. Ability of personal choice and direct help – which are present since the establishment of the Foundation – causing its popularity among Polonia, as well as among local environment. Foundation activity, embedded in classical music and cultural heritage, is simultaneously very sensitive on receivers' need.
Important element of Foundation actions is international partner cooperation. The basic motto of EuroPolonias' international actions is "Europe without borders". Foundation work is based on cooperation – every event made by EuroPolonia is strictly supported by Partners, Sponsors, Volunteers. The Foundation is cooperating with government, non-government and self-government institutions. On a regular basis it expands its national and foreign circle of Partners. EuroPolonia is recommended as a cultural international projects partner, especially in Polish-Dutch project cooperation.
Our assets:
Very good contact with artistic and Polonic environment
Openness for new artistic and intellectual trends
Openness for international cooperation
Created projects answers on questions of moral, social and cultural nature. Because of its openness, sensitivity and good, broad contact with artist – which are inspired by Foundation to new artistic challenges – it is possible to make remarkable artistic events.